What is a Blasian, you say? Blasian is an amalgamation of "black" and "Asian." It is usually understood to mean a person of black (African, Caribbean, Afro-Latin@, etc.) and Asian descent, usually having one black or Asian parent, but this can apply to parents who have mixed Asian or Black heritage as well. For example, someone with a Chinese grandmother can still be considered Blasian. A Blasian can also be a black person who is not of Asian descent, but has immersed themselves in an Asian culture in some way, be it by marrying an Asian person, living in an Asian country and mastering the language or fully integrating into the culture, or any black person who has some deep, profound connection to an Asian culture in anyway. The Blasian Narrative is a great blog for a primer on all things Blasian.
Other terms are used, like the more humorous "blackanese," "Blindian" to describe pairings of African descended peoples and Indians, or Afro-Asian, or more culture specific terms like "Afro-Chinese."
In Japan, with the ever increasing rate of international marriages and a growing African, Caribbean and African-American population, more and more Blasians are on the rise. In fact, quite a few can be found in the entertainment industry. In this post, I will profile some of the well known and the lesser known. I certainly cannot speak on what it is like to be a Blasian in Japan at all. This is simply an introductory post to Blasians in the entertainment industry.
First, we have the most well known:
Crystal Kay
Does she need an introduction or an explanation? I think not. But to give a primer, Crystal was actually born to a Zainichi Korean mother and an African American father. She began her career in the music industry in her teens and has found great success since. However, in more recent years her star in Japan has faded a bit and she has struggled to retain relevancy despite having one of the best voices in the industry.
Random J
has done some great posts analyzing her career and her downfalls. She has recently attempted to launch a music career in the US.
Crystal Kay Profile (Japanese)
Jero
Jero is a "Yonbun no ichi" or 1/4 Japanese, by way of having a Japanese grandmother. It was because of his grandmother that he grew to love the traditional music of Japan, Enka. Jero went on to pursue a successful career as an Enka singer, all the while staying true to his on urban style. He isn't too hard on the eyes, either. *ahem*
Jero official website
Thelma Aoyama
She is a successful RnB singer of Japanese and Afro-Trinidadian descent. She has enjoyed a successful music career, once even achieving the feat of having the most digitally downloaded single as determined by the Guinness Book of World Records.
Aoyama Thelma official site
Here are some that are fairly well known in Japan, but may not be to fans overseas:
EXILE's Nesmith, Mendi, and ELLY
Mendi
Nesmith
ELLY
Surprisingly, the hugely popular Japanese supergroup EXILE has a number of Blasian members. Nesmith is the product of an African-American father and Japanese mother, while Mendi has both Japanese and Nigerian heritage, along with a very iconic, 90s inspired hairstyle. ELLY's heritage is similar to Nesmith's, with an African-American father and Japanese mother. Nesmith and ELLY were both born and raised in Japan, while Mendi was born in New Jersey and moved to Japan at an early age.
I couldn't find any official websites or blogs for any of them.
Anthony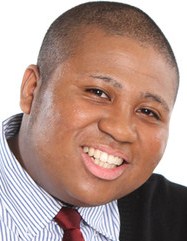 Unless you are a hardcore viewer of Japanese variety, you most likely have not heard of him. Anthony is a comedian who appears on Japanese television quite a bit. Though his Japanese heritage is not so evident based on his appearance, he was born and raised in Japan, is fluent in Japanese and barely speaks English. He is a member of the comedian team "Matenrou."
Information about Anthony (Japanese)
The following is a video of one of Anthony's appearances on television:
Aisha
Well on her way to be the next Crystal Kay, she is best known for singing one of the theme songs for Naruto Shippuden, "Kono Koe Karashite." She is a native of Yokohama, just like Crystal Kay. She has released a mini album.
Aisha official website
Blasians not of Japanese decent:
As I said, to qualify as Blasian, one does not have to be of Asian descent. The following are Blasians who may not be Japanese, but have almost fully assimilated themselves as native Japanese and gained national recognition.
Bobby Ologun
Who would've thought that one of the most famous and recognizable comedians in Japan would be a Nigerian man? Bobby Ologun, or simply Bobby as he is affectionately known, originally came to Japan with his father to work. He began to appear randomly on Japanese television shows, playing the part of a foreigner who doesn't speak Japanese very well. He is great at acting, since his Japanese is native level fluent! If you need some inspiration and motivation for your Japanese, it's this man right here. Of course, living in the country and having a Japanese wife is bound to help, but you have to respect the man's skill at the language. He has even managed to perfect his comedy to suit the Japanese sense of humor, which certainly isn't easy for a foreigner to do. He is a household name and has even made a movie about his life. He has been a regular on several Japanese shows, including "Sekai no Hatte Made Itte Q!" (one of my personal favorites). It is difficult enough for native Japanese to become regulars on variety shows, and this man has done it. He has also appeared on tv multiple times with his adorable Blasian children. Ologun is also a naturalized Japanese citizen, so legally, he is Japanese!
Bobby Ologun official blog
Dante Carver
Dante Carver shot to fame appearing in several Japanese commercials and became a household name. He has since appeared on television multiple times and even appeared in a couple of movies. Unlike Bobby, his Japanese isn't quite fluent, but he will certainly get there.
Dante Carver official Twitter
Chris Hart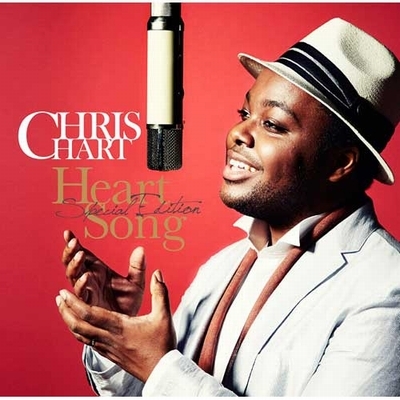 He is the man with the golden voice. Chris Hart sang his way into the hearts of many Japanese by doing renditions of classic Japanese love songs. He became so huge that he even managed to perform on the Kohaku Uta Gassen, being one of the very few non-Asian foreigners to do so. This is quite a feat, considering that Korean performers were banned the same year. He recently released a hit album and has had the honor to grace the stage with industry legends such as SMAP. Can you say jealous? If only I could sing...LOL
Chris Hart Official website
Prisca Molotsi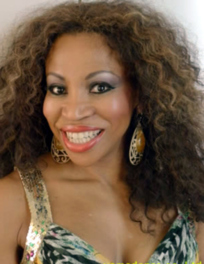 I am including her because this list is so void of black women! It seems that it's mostly men doing big things in Japan for the Blasians. Puriska is not quite a household name, but she has done lots of variety appearances and is a regular on the popular show, "Nebu and Imoto's Sekai Bandzuke." She is a native of South Africa and is also a singer. She has quite an eccentric personality, and an even more interesting accent. She is married to a Japanese man and has one son.
Prisca Molotsi website
Bonus Clip: Prisca singing to Sakurai Sho (lucky!!!):
As you can see, black people are certainly making a mark in the Japanese entertainment. With the plethora of European/White descended "hafu talento," it certainly is refreshing to see some brown people on Japanese tv and in the public eye in general. If I missed out on any, let me know in the comments! I would certainly love to know more about Blasians in Japan.